#BNBae | BLACKPINK "How You Like That" Lisa Makeup Transformation with BNB's products
How you like that? How you like our Lisa makeup tutorial? I bet you will love it! If you are interested, here is our makeup step. Let's transform together!
Makeup Step:
1. Apply your fav foundation
2. Loose powder to remove oil and control oil
3. Apply contour to make Eyebrow trimming look deeper, and the bridge of the nose wider.
4. Eyebrows have obvious brow peaks.
5. Brown coffee color base eyelid, dark brown red deepens the ends of the eyes
6. Carefully stretch the outer eyeliner to make it a wing shape
7. The upper and lower eyelashes must have distinct roots!
8. Draw a lovely silkworm under the eyes.
9. Apply highlight on the tip and bridge of the nose
10. Apply double layers of the lip matte to make lips look more moisturized and plumped.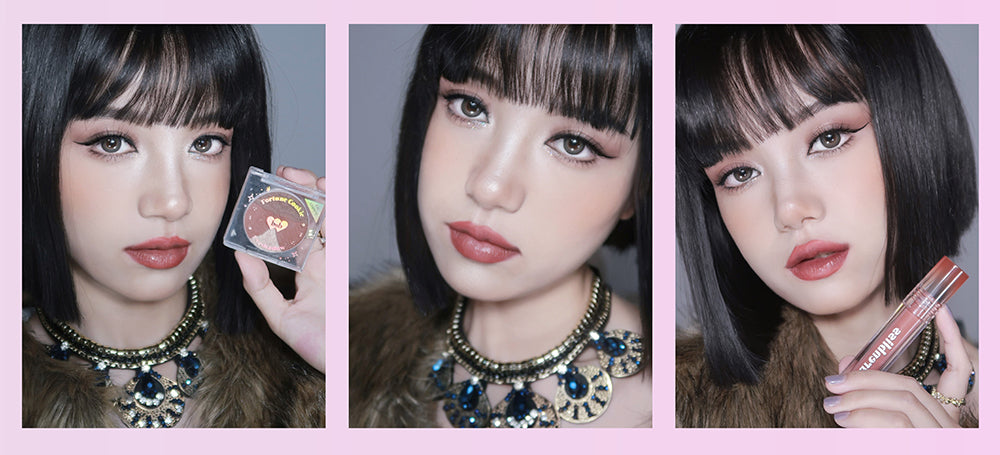 The products featured:
1. barenbliss Soul-Matte Loose Powder #01 Light Vanilla Ice
2. barenbliss Fortune Cookie Eyeshadow #03 #04
3. barenbliss Make Me Classy Eyebrow #02 Hot Chocolate
4. barenbliss Spark-Tacular Party Blush #03
5. barenbliss Berry Makes Comfort Lip Matte #03
6. barenbliss Highlight! Rich Girl in Area

Congrats! You have got Lisa same look!
Continue reading